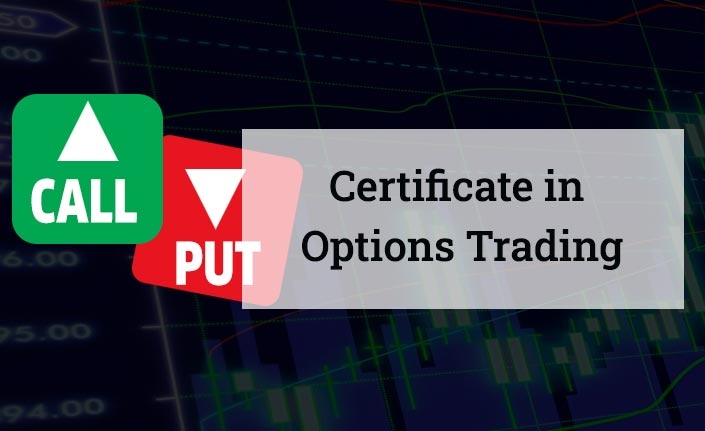 Certificate in Options Trading
This online course familiarizes you with the various aspects of options trading in an easy to understand language
Course Details
Risk is a characteristic feature of capital markets. Anyone who invests or speculates in equities needs to learn to use options because they enhance profits while helping you protects your portfolio. Why should someone who invests or speculates in the market learn to use Options? The simple answer is that Options can greatly enhance your profit from stocks and/or provide the means to protect your portfolio
These online, learn at your pace intermediate course intends to introduce the uninitiated to the world of options. You will understand what options are, the kind of risks faced, and the myriad ways in which options can be traded on a variety of underlyings.
Key Takeaways
A clear understanding about what options are and how these instruments are used.
Learn underlying option principles, concepts and related terminologies.
Intrinsic and Time Value
Moneyness of Options
Learn more about volatility; significance and use.
Strategic derivative tools –open interest and Volume Analysis
Learn how to use/trade options to increase income and reduce risk.
Course Curriculum
Chapter 1: Introduction to Derivatives
Available in days
days after you enroll
Chapter_2_Introduction_to_options
Available in days
days after you enroll
Chapter 3:
Available in days
days after you enroll
Frequently Asked Questions
Whom is this course suitable for?
Our intermediate course on options trading is suitable for all learners who are passionate about the stock markets and in particular want to learn options trading.
What is the duration of the course?
This is an online, learn at your pace course, and you can complete it at your speed depending on the amount of time you are willing to dedicate ; although the time duration for you to complete your program is 6 months.