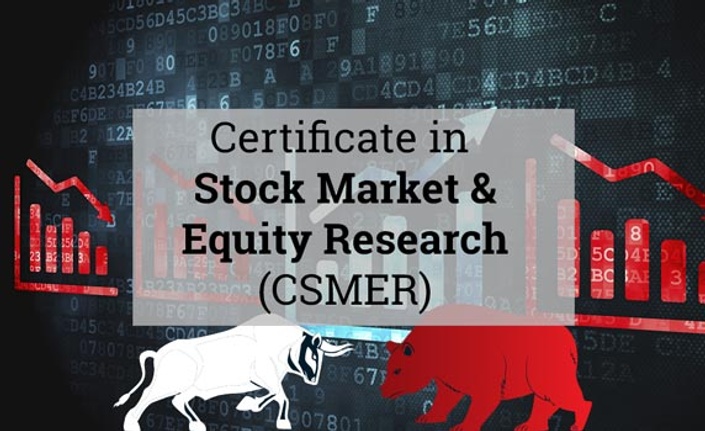 Certificate in Stock Market and Equity Research (CSMER)
Master the Fundamentals of Capital Markets
Watch Promo
About Certificate in Stock Markets and Equity Research (CSMER)
The certificate in Stock Markets and Equity Research (CSMER) is an online offering by Dalal Street Investment Journal (DSIJ) Academy. The concept of investment is all about due diligence and understanding risk. Knowing is half the battle won and the same is true with investing in the stock market. By yearning to educate yourself on how to invest and grow wealth, you are already halfway to your goal.
This course aims to lay a solid foundation by providing you with the underlying principles that govern the capital markets and that can be utilized to build upon your knowledge and ultimately create wealth.The content has been designed to gradually introduce learners with concepts that will gradually help you understand the larger picture. This may be the beginning for many in their investing journey, there is so much to gain by educating yourself by undertaking this course. All the best in your quest to gather a fortune.
Frequently Asked Questions
When does the course start and finish?
The course is a completely self-paced online course , that lets you study at your leisure. however , please understand that in order to maintain the effectiveness of learning , it is required that you complete this course within a span of 6 months , which is an ample amount of time to cover this entire course at a leisurely pace.
How long do I have access to the course?
After enrolling, you have unlimited access to this course for a duration of Six months. This has been done to ensure the effectiveness of the course is retained and learners complete this program in a stipulated time frame .