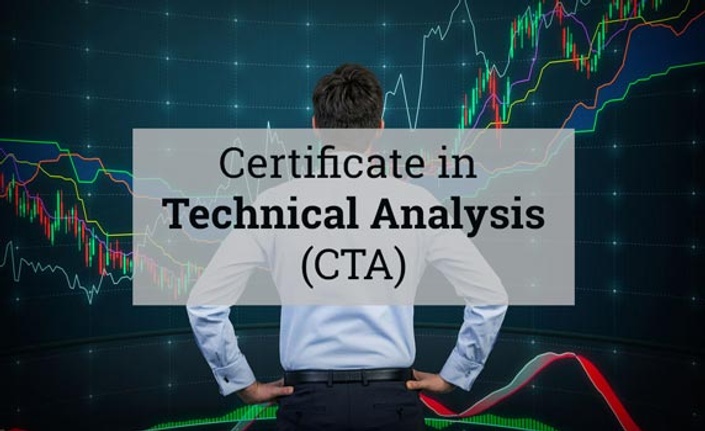 Certificate in Technical Analysis (CTA)
Master the concepts of technical analysis with this online course - your gateway to technical trading.
Technical analysis is a means of examining and predicting price movements and the direction of the financial markets through the evaluation of historical price and volume data, predominantly using charts and graphs. It is based on the idea that if a trader can identify previous market patterns, they can form a fairly accurate prediction of future price trajectories.
A basic premise of the technical approach is that market action discounts everything: all that is known, or can be known, is 'in the price'. Technical analysis is therefore not concerned with the underlying value of a security, but with the effects on the price of that security produced by the activities of market participants. A wide range of techniques may be applied to this assessment of price action, including the study of repetitive patterns on charts, mathematical calculations to determine the speed and momentum of a move, and statistical tools to identify extreme conditions.
Course Overview
In this course you'll learn quite a lot of concepts of technical analysis. Think of these lessons as your foundation to build off of if you decide to continue on with your study of technical analysis. If you understand the benefits and limitations of technical analysis, it can give you a new set of tools or skills that may help you be a better trader or investor.
Objectives
When you complete this course, you will:
Become familiar with terminology related to technical analysis.
Know the strengths and weaknesses of technical analysis.
Understand all important concepts and approaches in technical analysis.
Understand the different types of charts and graphs
Be able to apply these techniques to assist you with your trading or investing
Course Curriculum
Course Handbook
Available in days
days after you enroll
Chapter 1 : Philosophy of Technical Analysis
Available in days
days after you enroll
Chapter 2 : Dow Theory
Available in days
days after you enroll
Frequently Asked Questions
Whom is this course suitable for?
Our Certificate for Technical Analysis ( CTA ) is suitable for all learners who are passionate about the stock markets and in particular want to learn technical analysis.
What is the duration of the course?
This is an online, learn at your pace course, and you can complete it at your speed depending on the amount of time you are willing to dedicate ; although the time duration for you to complete your program is 6 months.